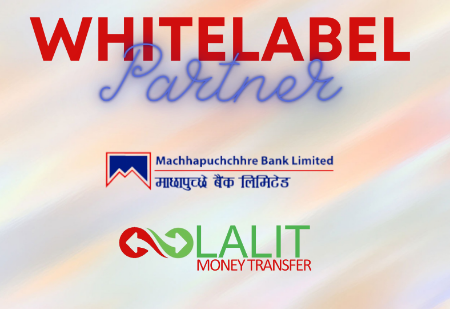 Machhapuchchhre Bank Signs As Partner
We are very glad to sign MBL Remit of Machhapuchchhre Bank Limited (MBL) as our whitelabel partner whereby this bank will now be onboarding its customers and helping its customers to bring remittance into Nepal from nearly 100 countries in 20 currencies.

Exhibiting at Seamless, Dubai
Unlimited Remit is going to be exhibiting in Seamless Middle East 2022, an event dedicated to the future of Payments, Fintech, Retail, Identity and e-Commerce happening from May 30 to June 1 in Dubai World Trade Center. If you are in Dubai at this time here is a link for free registration to the exhibition floor: https://bit.ly/3I7jhJX
Request Remit
Festivals are always about giving... and getting, whether that is happiness or blessings, and sometimes money can help achieve both happiness and blessings. 

it is possible to REQUEST REMIT from Nepal so that the sender in either UK, EU, USA or Canada gets an SMS to click YES to send money. It's finger snapping easy! You fill in your details and bank account information and receive the funds with no extra costs, commissions or fees yet get the best exchange rate in the industry. You get updated notifications when Sender accepts your Remit Request or denies it and your sender gets notified when the money is deposited to your bank account in any bank in Nepal. 
Registered on July 2, 2004, Lalit Money Transfer has been in operation for 17 years. It was acquired by Unlimited group in 2019 as a result digital transformation of the company and its portfolio was initiated to not only pay-out remittances initiated by other transfer companies but to own the corridor and generate the business in source countries investing heavily into technology and cutting out the middle-men in the pay-out. Thus, enabling deposits to happen within minutes into the bank accounts of the recipients. 
Go request NOW! To initiate your first request you can either download our Android or iOS App or go to our website https://lalitmoney.com

Rastriya Banijya Bank Joins the RemitTree consortium
We have formed a coalition of partners in this initiative of RemitTreee to plant one tree for every NPR 100,000 of remittance received. This consortium will take this forward, ensure that this is scalable and also to ensure that this operates in a multi-stakeholder partnership approach.
We are thrilled to welcome Rastriya Banijya Bank as part of this consortium. It's really exciting to see RBB joining hand with us for mother nature. Together we can.
#remittree

Send Remittance in 20 currencies

We have grown our corridors for our customers to be able to send remittance from over 100 countries in 20 currencies. Here is a list of the currencies that can send remittances into Nepal.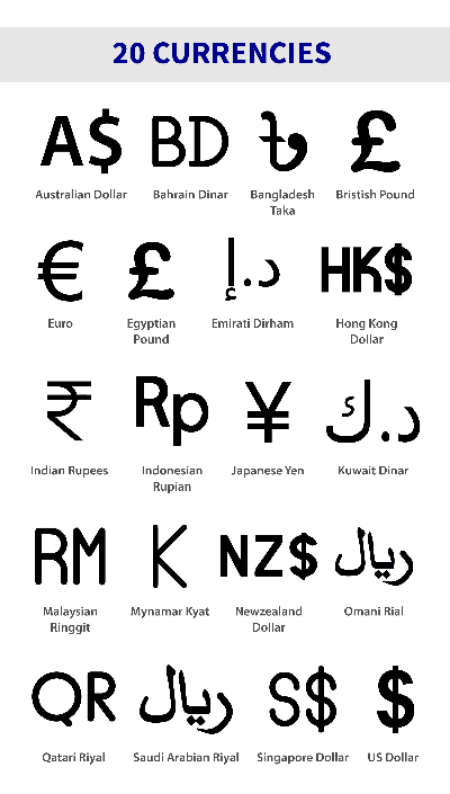 Ticket Size 
During the month of April 2022, the average ticket size of the various transactions that was received was 
      USD 2837.84
Allen Bailochan Tuladhar, CEO of Lalit Money Transfer Pvt Ltd was one of the various experts invited by Management Association of Nepal to provide the inputs to be included in the upcoming budget of Nepal Government.
The following is the text of the speech presented during this event.

Remittance sector is changing. Everyone is talking about Real-time payments in cross border payments. At the same time remittance is reducing day to day.
Players in the market areincreasing.
New players that did not exist in the market last year have come into the market.

What should be done for remittance companies to be profitable and sustainable in future?

Stay tuned for the date and venue.

Register and learn!

Celebrating a Milestone with RBB
As we grow our business, we celebrated reaching a milestone with the executives of our settlement bank Rastriya Banijya Bank in the Board Room of our office. Seen in the picture above is Nabina Dhakal, BImal Joshi, Ananda Subedi and Pawan Regmi from Rastriya Banijya Bank and Allen Bailochan Tuladhar, Ram Prasad Kumpakha and Ashok Hamal from Lalit Money Transfer. There are more mountains to climb and more milestones to pass. I am sure the next ones will be faster and higher.